We create vehicles designed to stretch horizons,
to access the most remote environments on
earth and working the most hostile conditions.
Find out more
Arctic Trucks is a vehicle engineering company with over 30 years experience offering high-mobility solutions.  We have forged an unparalleled level of expertise in re-engineering and converting four-wheel drive vehicles, setting a benchmark for quality, durability and reliability in the most remote and inhospitable environments on earth.
Engineered far beyond typical modifications, our vehicles are developed to global OEM standards and equipped to deliver a finely tuned balance of confidence inspiring handling and superior comfort, control and mobility, both on and off-road; resulting in exciting, daily-drivable vehicles which are truly 'cool and capable' over all terrains.
Whether for leisure or professional purposes, Arctic Trucks enable owners and operators to safely, successfully and efficiently 'Explore Without Limits', whatever the challenge with manufacturer's warranty assured.
LATEST NEWS FROM ARCTIC TRUCKS
A tough truck, for a tough guy! 💪Crawfords Automotive is excited to announce that the legendary actor and personality, @thevinniejones, has chosen the @isuzuuk D-Max Arctic Trucks AT35 as his personal vehicle.…
Spot ARCTIC TRUCKS® in the new HEART OF STONE movie OUT NOW on @netflix An intelligence operative for a shadowy global peacekeeping agency races to stop a hacker from stealing…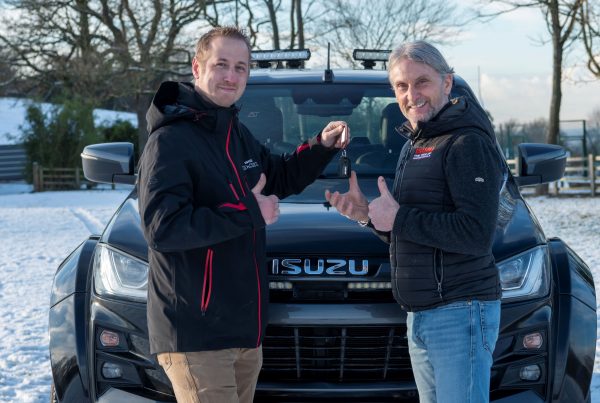 Carl Fogarty MBE has recently received the keys to a brand new Isuzu D-Max Arctic Trucks AT35, swapping out a range-topping V-Cross for Isuzu UK's newest extreme adventure vehicle. Carl's…
Harnessing expertise Arctic Trucks have crafted over 30 years, delivering driving experiences utilising leading design and engineering born from our heritage of excelling at extremes.
EXPLORE OUR VEHICLES
Arctic Trucks Owners Club
Join the global Arctic Trucks community:
The Arctic Trucks Owners Club is a global community for Arctic Trucks owners and operators across the world. Members will receive details of exclusive events, activities, offers and discounts. Please click below to enter your vehicle details and register.
Join the Club
Big Trucks Big tyres converted trucks wide flares wheel arch wide wheel arches accessory accessorise accessories modify modified modification pick up pick-up 4x4 4 x 4 suv 4 wheel drive navara hilux d-max dmax off-road overland overlanding green lane greenlaning jeep wide body wide flare flares arch arches lift kit custom customised conversion version